Enoki Mushroom Sculpture
Enoki Mushroom Clay Sculpture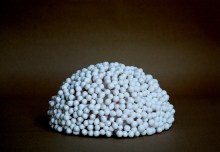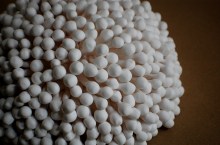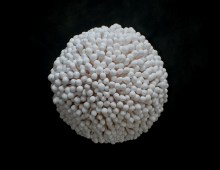 Description
This wall or tabletop sculpture was inspired by the beautiful enoki mushroom. It is biomorphic, meaning that it repeats patterns found in nature which gives a wonderful aesthetic that will fit into most home decors.
SIZE:
23cms (9") diameter x 13 cms (5") high
Other sizes possible, please just ask.
______________________________
Happy customers said this:
*** Beautiful! Love it! Make more strong art please!
*** Most incredible work of art ! I was literally Astonished when I opened the box and saw the details, the hard work that went into making beauty from nature. I was also honored that is was signed by the Artist and dated! Included were special, Beautiful gifts included. I know not only have a part of France in my home but more so a part of Friends I will cherish forever !!! Thank you so much for making my B.day THIS special !!!
*** Absolutely INCREDIBLE... love these ornaments. They arrived quickly and are wonderful! I look forward to using them on my Christmas tree for many years to come. THANKS.
______________________________
Achievements:
* One of my logs paintings was selected by Christies, London to be sold at their Art for Life Event.
* I won first prize for innovation in a competition here in France.
* I have done numerous successful exhibitions in UK and France.
* Several collectors worldwide regularly commission me.
* Published artwork in Reves de Femmes Lunar Calendar Book in Switzerland
* Represented by The Exposed House, Abu Dhabi