These mixed media paintings vary between string art, paper sculpting or fiber art. The 3-dimensional works are incredibly tactile which is difficult to show on a computer screen. Please click on the images to see the close-up shots which will give you a good idea.
mixed media art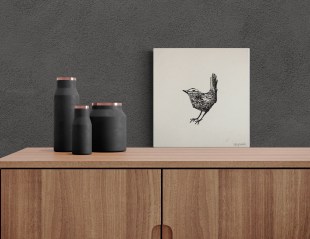 Garden Wildlife 3D Pen Black & White Drawing on Canvas
Kiwi Fruit Constructed in String on Gallery Wrapped Canvas ...
Blue Morpho Paper Hand-Painted Butterflies Wall Art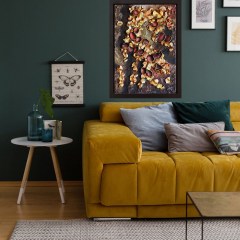 Framed Clay Lichen 3D Wall Art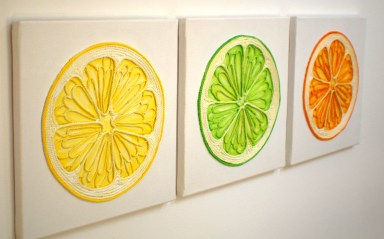 Orange, Lemon & Lime String Wall Art
Bird-of-Paradise Flower String Art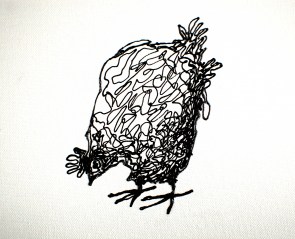 3D Printing Pen Chicken on Canvas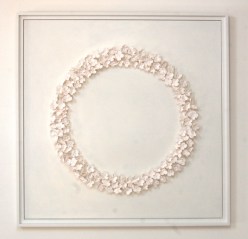 Framed 3D Clay Wall Art Installation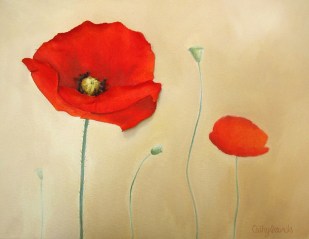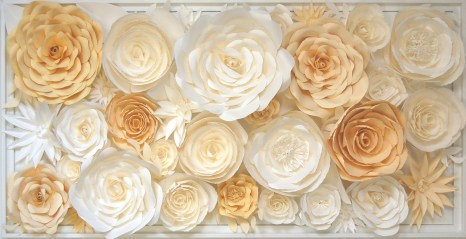 3D Paper Flower Framed Wall Decor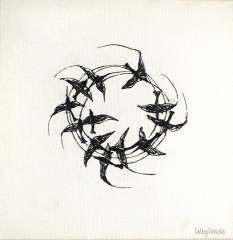 Swallow Birds 3D Pen on Canvas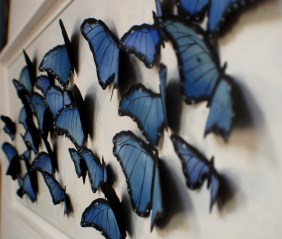 Framed 3D Butterflies Sculpted Paper
Kola Nut Flower String Art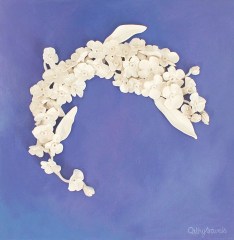 Forget-me-Not Sculpted Clay on Canvas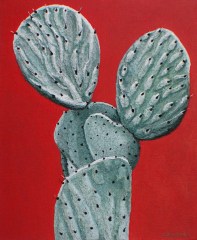 Cactus 3D Pen Relief on Canvas
3D Clay Coral Reef Sculpture Wall Art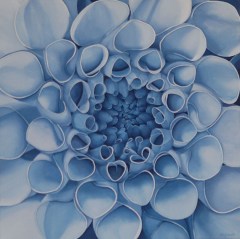 3D Dahlia Flower String Painting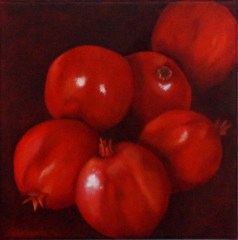 Pomegranates Oil Painting
Woodland Series II Lichen Abstract in White Sculpted Clay ...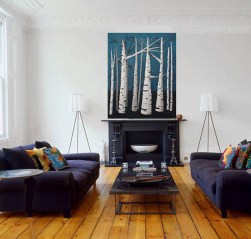 Beech Trees Painting - Large Abstract Blue & White String ...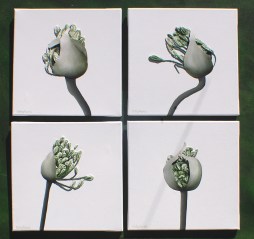 Emerging Allium Painting - Green Organic Structure String ...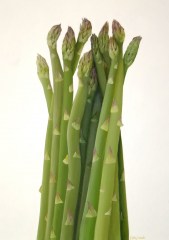 Asparagus Paper Sculpted Paper Mixed Media
Figs String Art Mixed Media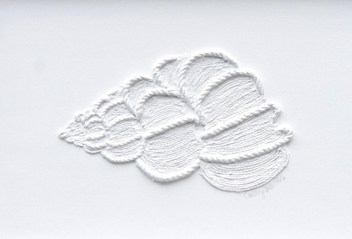 Wentletrap Seashell String Art