Expo Café des Arts, Eymet July/August 2017
For the months of July and August I will be showing 2 paintings at a time at Café des Arts in Eymet, Dordogne as part of a collaborative show with several other artists. The paintings will change every couple of weeks or so. Currently on show:
Café des Arts is run by Julia and Adrian who are incredibly hospitable and they both have a passion for the arts. It's a wonderful stop for a delicious coffee or snack so why not pop in and say hello. Meanwhile, you can also visit this quaint bastide town.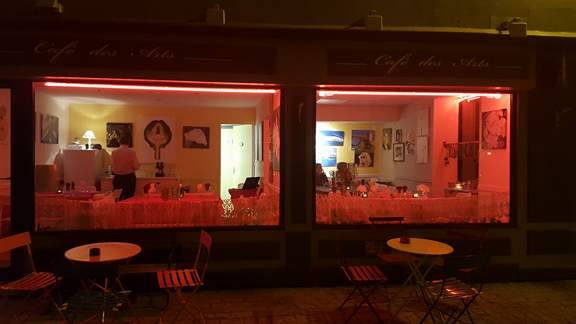 Café des Arts is open every day of the week from 9am until 1pm.
My paintings can also be viewed from my studio in Singleyrac by appointment. Please contact me on 06 27 15 12 47.